‹

Overview News
14. June 2023
Starting signal for next project in Cambodia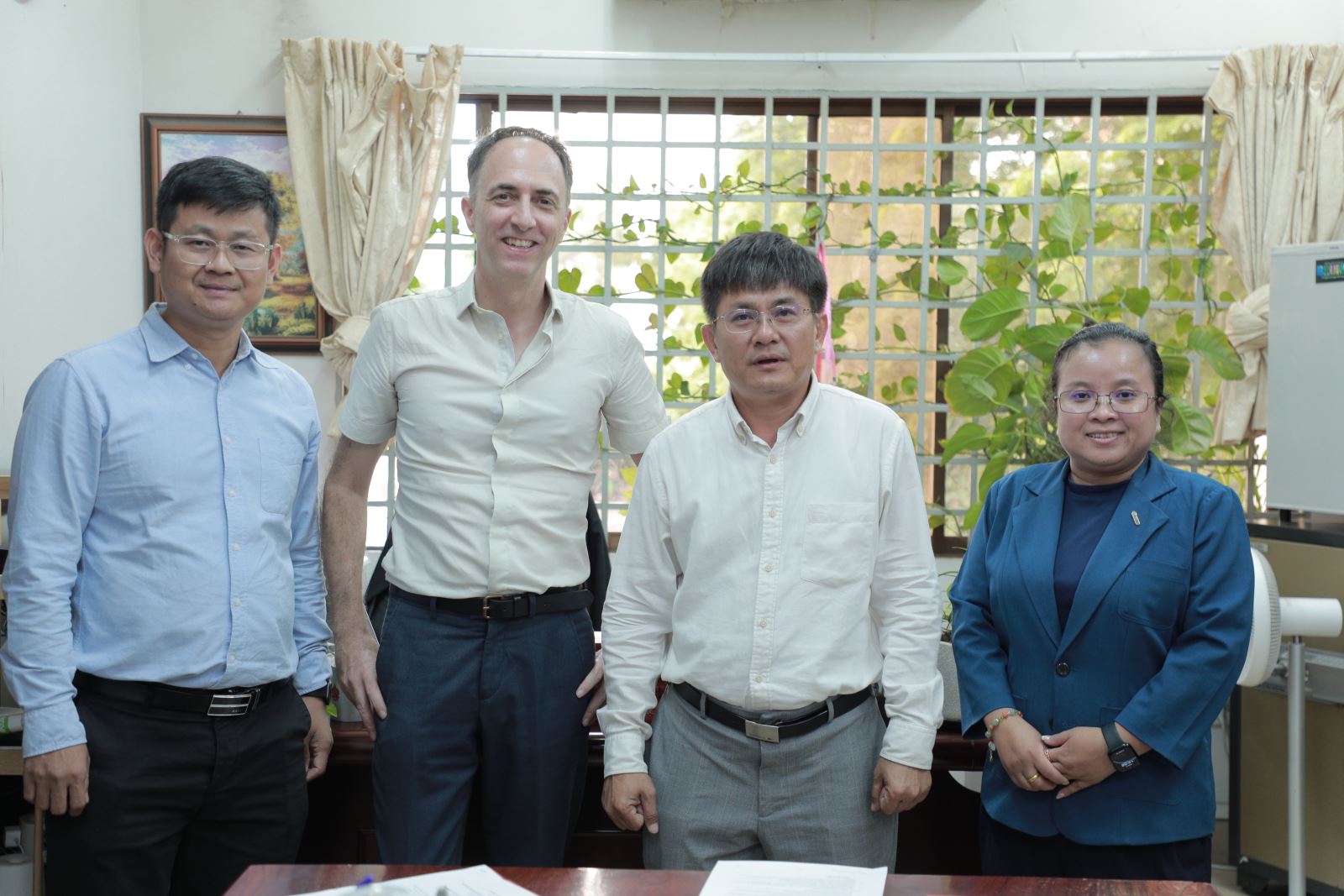 Everything is ready for the LED's support of the IT Department in the Cambodian Ministry of Education. Department Director Sok Tha and LED Country Coordinator Pius Frick sealed the cooperation agreement with a handshake. After many discussions and joint planning, the project starts on 1 July.
The LED supports the Ministry of Education in strengthening the country's digital education infrastructure, especially the online platform for teaching materials. Local education servers are also being installed in ten vocational schools so that learners and teachers alike have free access to the platform's content. The pilot project offers both sides a good opportunity to get to know each other better through concrete cooperation and to learn together.
«I was impressed by the department's clear focus on both open educational content and open and free software. The Cambodian colleagues know about the danger of dependencies in the area of software solutions and therefore consistently insist on open source», Pius Frick sums up.
For further information on this topic you may download the project sheet.
Caption above from right to left: Kheng Piseth, Project Manager; LED Country Coordinator Pius Frick; IT-Department Director Sok Tha and Seng Sineth, Head of Finance and Administration.